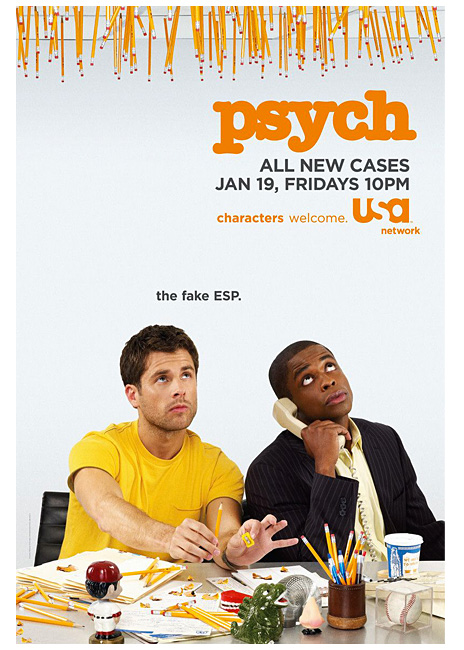 Psych
2008-2010
Released by GEP Prod. / NBC Universal TV / Pacific Mountain Prod.
Cybill Shepherd stars as: "Madeleine Spencer"
Description:
A novice sleuth is hired by the police after he cons them into thinking he has psychic powers that help solve crimes. With the assistance of his reluctant best friend, the duo takes on a series of complicated cases.