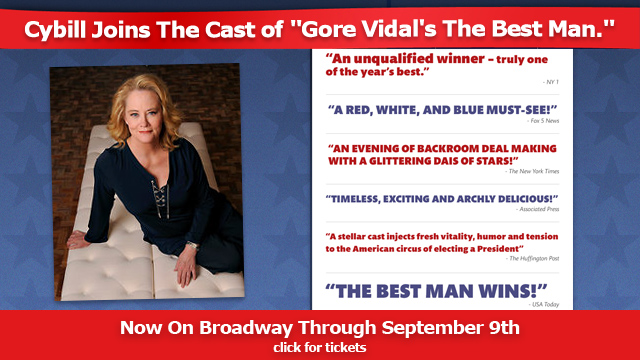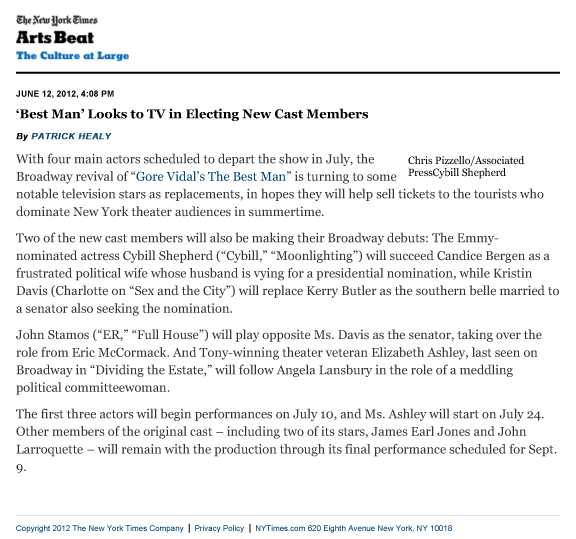 A STAR-STUDDED CAST!
A MUST-SEE THEATRE EVENT!
One of the finest Broadway casts ever assembled now brings one of the most entertaining political dramas ever written to new life at the Gerald Schoenfeld Theatre.
Does THE BEST MAN always get to the White House?
Gore Vidal's THE BEST MAN is about the race to the presidency, as two front-runners vie for their party's nomination in the midst of backstabbing, double-crossing, dirty-dealing and all the games politicians play. It's a roller coaster ride of twists and turns which make for the most entertaining and fun night in the theatre this season!