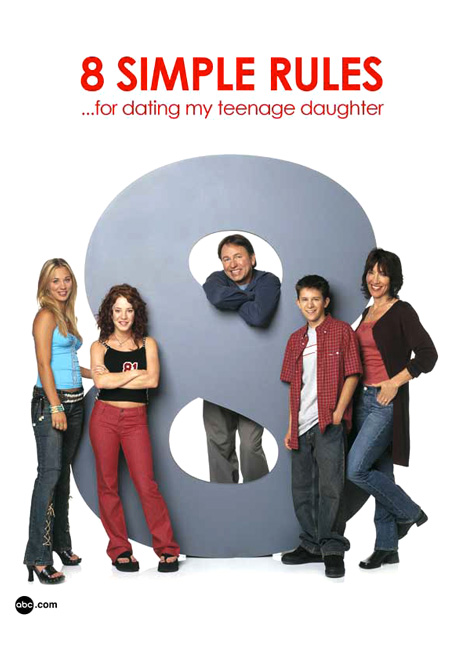 8 Simple Rules - "Sort of an Officer and a Gentleman (parts 1 & 2)"
2003
Released by Touchstone Television / ABC / Flody Co.
Cybill Shepherd stars as: "Maggie"
Description:
Donny takes Bridget out on a date, then invites her to a formal. Kyle just keeps spending time at the Hennessys' and then... with Kerry. Cate's sister, bitter after her husband left her, comes for a visit.